Students new to Wolf Creek Public School Division wishing to attend ELJHS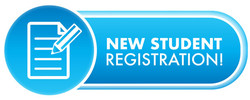 If you need to order your child's birth certificate click on the link to Alberta Services.
Click the blue registration button
Create account
Complete the registration form. 

A copy of the birth certificate and other legal documentation (custody orders, etc) need to accompany the registration, or information on when this will be provided.
Once the registration is submitted, you will be contacted by ELJHS staff.  Parent(s) of students coming from another Division other than Wolf Creek must also make an appointment to speak to the Principal, Mr. James Matthie. 
Questions? Having trouble? 
We will be happy to help !
Please call the office at 403-782-3812.


Current ELJHS students, and those transferring from Lacombe Upper Elementary School & Terrace Ridge, will be contacted in the fall to update their demographics.