Back to all posts
Posted on
FINAL EXAM SCHEDULE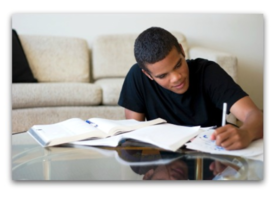 FINAL EXAMS:
Our exam period begins June 20. Students will write exams each morning, while the afternoon is set aside for study, preparation, and make-up exams. Study locations are available to students in the afternoon, but attendance is not mandatory. French Immersion students will write their FLA exam on June 17, but they will attend regular classes in the afternoon. 
In the afternoons of exam days, starting on Monday June 20, there will be no regular classes.  The study hall will be open for students wishing to stay and study in a quiet spot.  
Students will need:
a pencil and eraser
a calculator (not a phone) for math/science exams.  
a healthy drink and snack
a book or something to do after completing the exam.

Phones, tablets and other devices are not permitted in the exam room
Exam Schedule
Friday June 17

Grade 7-9 French Language Arts Part B.  

Regular classes for English students

Monday June 20

Grade 7-9 English Language Arts Part B

Tuesday June 21

National Aboriginal Day 

Regular classes

Wednesday June 22

Grade 7-9 Social Studies Exam

 Thursday June 23

Grade 7-9 Math Exam

 Friday June 24

Grade 7-9 Science Exam

 Monday June 27

Exam make up day 
Daily Exam Schedule 
8:40

Attendance and Announcements

8:50

Move to Exam Room

8:55

Study Period

9:15

Break

9:20

Exam Distribution

9:30

Exam Writing Time

11:00

Optional Release Time

Everyone stays until at least this time.  

11:00

Additional Exam Time if needed

Until 12:00- ELA/FLA B Exam Time Ends

Until 1:10- Math A+B Exam Time Ends

Until 12:00- Science Exam Time Ends

Until 12:30- Social Exam Time Ends

 
Lunch Break

12:30 -3:20

Makeup Exams
No Classes 
Study Hall is open for those staying to study
Preparing for Exams 
Start getting ready for final exams.  

Organize your locker, your notes, and binders.  
Make sure you have your textbook or use the digital textbook.
Set up a comfortable and quiet space.
Start going through your work from the start of the year and working on review packages from your teacher.
Make notes or flashcards of important concepts and words.  
Eating healthy snacks & sleeping will help your brain.  
Feeling really stressed about exams?  Talk to a teacher or Mrs. Stewart, or Ms. Steffie.