School Social Worker
SCHOOL SOCIAL WORKER (school counselor)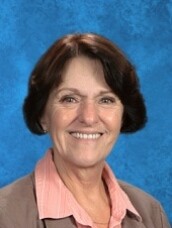 The Social Worker provides support to families experiencing difficulties with their children at school, home, or in the community. The Worker provides short-term counseling and community referral services and acts as a 'bridge' between the family and the school to ensure the child's success. To access the program you can talk to your child's teacher, the school administrators, or call the Social Worker directly (Mrs. C. Stewart).  The program is voluntary and free of charge.  The ELJHS Social Worker may be contacted at 782-3812. Information is kept confidential, with some exceptions:
The social worker may routinely consult with other professionals in the division.  You may put limits on this contact by submitting it in writing to the counselor involved.
Disclosure to prevent harm to self or others.
Suspicion of child abuse or neglect that must be reported under Provincial law.
Federal or Provincial Law (FOIP or subpoena).
Disclosure of a violent crime or the intent to commit a violent crime.
Disclosure is in the best interest of the child.
Please contact the office or Mrs. Stewart directly at 403-782-3812 ex: 4603 or by email if you would like your child to access this program.  A consent form is required after the initial visit. stewart.carol@wolfcreek.ab.ca Download a consent form here.