Back to all posts
Posted on
Welcome New Students!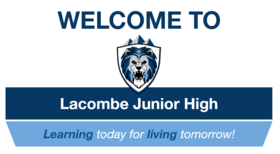 We are so happy to welcome our new students for the 2020-21 school year. We want your arrival at our school to be great, so all of our teacher have created some introductory videos for you! Click here to watch them.
There are a few steps you can take to make your arrival here even better:
In the Fall, we encourage you to:
Attend our optional Virtual Meet the Teacher on August 31.
Register online for the 2020-2021 school year. 
Attend the grade 7 (only) orientation days on September 1-2.