Back to all posts
Posted on
Volunteering at ELJHS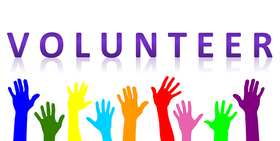 Wolf Creek School Division acknowledges that school volunteers, through their donation of time and talent, provide a valuable contribution to the successful operation of the school.  Volunteer screening and risk management are critical aspects of duty of care relevant to the success of having school based volunteers.
A volunteer is:
Someone who supports a classroom, school or system-wide program. A volunteer is in direct contact with students and may or may not be under the supervision of school staff. Volunteers are under the ultimate responsibility and supervision of the Principal at the school level. A volunteer is an optional support and agrees to undertake a designated task compliant with current legislative requirements.  
Application Process for NEW VOLUNTEERS:
The following steps are involved in applying to volunteer and completing the required vulnerable sector check for City of Lacombe and County of Lacombe residents. You will be required to complete the volunteer application annually, but your approved vulnerable sector check will stay on file at the school for 3 years. You must be 18 years or older as a volunteer. WCPS students under 18 do not have to register to volunteer in our schools.
Step One:  Complete the attached Volunteer Application Form (Form 490-1), the Criminal Record Declaration Form (Form 490-2) and the Vulnerable Sector Check Application (Form 490-3).  Indicate on the Vulnerable Sector Check Application Form the role or roles you will have in your volunteer position.  Possible roles may include: 
Field Trip Supervisor 
Athletic Team Coach 
Club/Program Supervisor 
Wonderful Wednesday Helper 
Musical Theatre Helper 
Grade Six Camp Supervisor 
Extracurricular Supervisor 
Wolf Creek Student Teacher
Step Two:  Return ALL completed forms to the School for the principal's approval.  If you are a new volunteer you will need to meet with the principal.  
Step Three:  Following the Principal's approval of the application forms, they will return yout Vulnerable Sector Check Application Form 490-3 indicating their support for your Vulnerable Sector Check. If you are a resident of the City of Lacombe the school will send you a personalized letter which will allow the Lacombe Police Service to process your application free of charge. 
Step Four:  Bring the principal's approved Vulnerable Sector Check Application Form 490-3 and 2 pieces of identification to your designated Police Service. 
Step Five:  Once your Vulnerable Sector Check has been completed by Lacombe Police Service you will be required to pick it up and return the approved Vulnerable Sector Check to the school where it will be kept on file for 3 years.  Please note that Vulnerable Sector Checks can take a few weeks to complete.  
Step Six:  All approved volunteers will also be provided an orientation by the Teacher-In-Charge of the volunteer activity. This orientation will cover expectations of the volunteer, safety requirements, discipline expectations, etc.  
Application Process for PREVIOUSLY APPROVED VOLUNTEERS:
If you completed a Volunteer Application Form and Vulnerable Sector Check last year, it is valid for 3 years.  You do not need to apply again until that 3 years expires. If you are from another Wolf Creek School, like ÉLUE then we need you to contact them and ask that they forward to us your completed Vulnerable Sector Check.  
Complete Step One above and submit the required forms to the school. 
If you have any questions, please contact us for more information. Thank you very much for volunteering!