Back to all posts
Posted on
Message from your School Health Nurse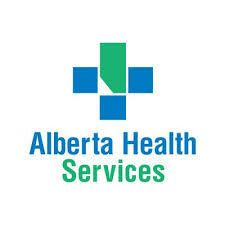 Welcome back to a unique and exciting school year!
Coping with the uncertainty around COVID-19 is challenging for most adults, and kids may be having an even tougher time resuming normal activities during the pandemic. Social isolation, being off school for an extended period of time, and uncertainty about what all this means for their friends and family are just a few of the concerns young children and teens may have at this time. Here are some things that may help. 
Managing Parental Anxiety
It will be challenging to address your child's anxiety if your own fears feel out of control. It's easy for kids to forget that you may have fears about your own parents, your finances if you aren't able to work during this time, or just the stress of parenting 24/7 as kids are asked to stay home. Check in with friends, family, or a mental health professional during this time to ensure you're coping well. Your health matters too!
Open the Dialogue, Ask Questions, Talk About It
Despite the constant news feed and information overload, your child may be confused or unsure of what is really going on. Ask them what they know, what their worries are, and what they want to know. Don't be afraid to talk about it, and make sure you address any myths they may have about the illness. Children may be afraid of seeing their peers again, so let them know you're looking out for them and things will inevitably return to normal. It's OK to provide a little reassurance during this time. Don't be afraid to tell your child you're anxious too – normalize their worries by helping them know it's OK and healthy to worry a little (it keeps us safe!) but that we never want to let worry take over and become unhelpful. 
Parents Can Say:
"Right now, on the news and all around us, there is a lot of talk about this new virus/people getting sick, what have you heard about it? Is there anything you want to know more about?" 
"Mom/Dad/Caregiver don't have all the answers right now, but let's talk about what I do know" 
Explain It in Their Terms
So many phrases are tossed around that are confusing – virus, "social distancing", quarantine, contagious disease, etc. It can be easy to overestimate a child's verbal ability, so start by explaining it in the simplest terms possible. Help put it into perspective, especially for young children. Kids may worry about their grandparents or worry about their peers during this time. Anxiety makes us predict the worst and we can expose kids to the truth in times like this to see that anxiety isn't always right.
Tools and resources are available through the Alberta Health Services website and the Government of Alberta website.
Return to School- A Guide for Parents:
https://open.alberta.ca/dataset/ee687c03-af4e-4e08-9a5c-2b913ebdf31b/resource/7f8220d3-5a9e-4716-bea5-c310dd959d9f/download/edc-covid-parents-guide-2020-21-school-year-2020-08.pdf
Junior High and High School- Return to School:
Masks for schools in Alberta:
Stay Safe and Wash Your Hands!
School Nurse Sarah
Sarah Ritten RN, BScN, CCHN