Back to all posts
Posted on
Lacombe Composite High School Volleyball Camp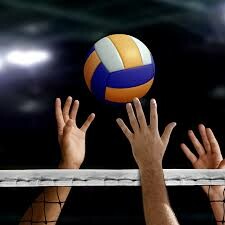 Lacombe Composite High School Volleyball Camp
for Grade 6 – 9 student athletes
August 2019
If you are currently in Grade 5 – 8 and are interested in the popular sport of Volleyball, this is an event that you do not want to miss!  Join the coaches and players from the Lacombe Composite Ram's Senior program for some exciting fun while developing all your fundamental volleyball skills! Get a great jump on your season and meet some new friends!
This camp is open to all girls and boys currently in Grade 5 – 8 (2019/20 Grades 6-9).  Act quickly, as there are a limited number of spots available.
Lacombe Composite High School Volleyball Camp will focus on:
Body position
Fundamental skills including: forearm pass, overhead pass, attacking, blocking, and serving
Gameplay skills including: offensive and defensive positioning, and communication
Conditioning
And most of all FUN!!!
Camp Includes:
12 hours of instruction and play time
Tournament for all participants
Free supper during the tournament
Instruction on individual skills and team play
Dates, Times & Additional Information
Monday, August 25th        4:00 – 7:00 pm
Tuesday, August 26th        4:00 – 7:00 pm
Wednesday, August 27th        4:00 – 7:00 pm
Thursday, August 28th        4:00 – 7:00 pm
**Thursday, August 28th will end having camp attendees play a mini camp tournament. Pizza meal included at the tournament
Registration
$125.00 per athlete until May 31st
After May 31st registration goes to $150.00
Click here to Register   Only the first 32 will be accepted!