Back to all posts
Posted on
Joint Council Meeting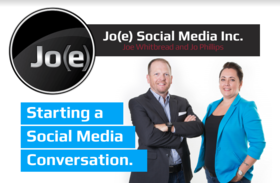 Please join us on March 27th at 7pm at Ecole Lacombe Composite High School for a Conversation about Social Media and your child. 
We are thrilled that Jo(e) Social Media, Joe Whitbread and Jo Phillips, will lead the discussion around what you need to know about the social media apps our kids are using.  This session is open to all.  Joe and Jo are down to earth, easy to speak to, and are also both parents living in Lacombe.   
Topics will include: 
• Social Media Safety
• Digital History
• Promoting Positive Change
• Permissions & Consequences
• Personal Branding
• Protecting your Mental Health
We hope to see you there!