Back to all posts
Posted on
Grade 9 Farewell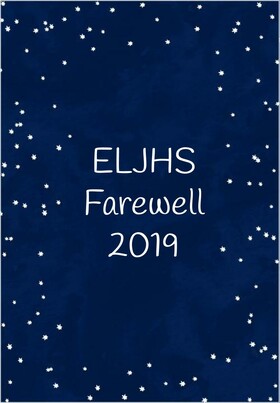 Grade Nine Farewell: May 29, 2019 5:30pm
Students in grade nine will be celebrated on Wednesday May 29 in our Farewell Ceremony.  Students should arrive no later than 5:20 to the school for a class group picture.  At 6:00 pm, we will start our ceremony where the grade nines will all cross the stage and be presented with a certificate from Mr. Matthie.  Following the ceremony, the families will head home and the students will remain for their last school event as a group.  Grade nines will be treated to a catered dinner and dance at no charge thanks to our Parent Council. 
In addition to the ceremony, dinner, and dance, LifeTouch will be offering sittings for a professional photography sessions for those wishing access this service.  LifeTouch will do individual, group, or family photo shoots.  Limited spots are available. 
$30 for the first individual/group and $15 for each afterwards.
You leave with a USB with all the photos for printing at home.
Click here to sign up for a sitting
4:00 Doors Open
4:00-5:20 LifeTouch Photo Shoots (optional-fees apply)
5:30- Class picture (all grade nines)
6:00-7:00 Farewell Ceremony (family and guests)
7:00-7:45 Photo Opportunities in the foyer, gym, and professional shots with LifeTouch (optional- fees apply for LifeTouch) 
7:45 -8:30 Catered Dinner (grade nines only)
8:30-10:00 Dance (grade nines only)
Ticket Information:
Each grade nine student will receive 2 guest tickets for the Farewell Ceremony.
A 3rd ticket is available for purchase online or at the office for $7.00
A waiting list for additional tickets is available here.  These tickets will be released on Monday May 27. 
Unfortunately, due to fire code, we may not be able to accommodate every request for extra tickets.  
All tickets will be sent home on WEDNESDAY MAY 29 with the student.