Back to all posts
Posted on
Do something SWEET for us (and yourself too!)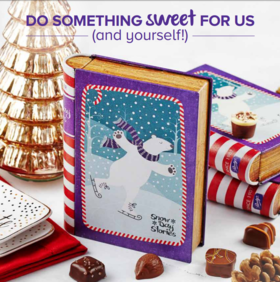 Please consider buying your Christmas chocolates through our school fundraiser. 
Support our school by purchasing Purdy's Chocolates, crafted in Vancouver, Canada from only 100% sustainable cocoa. Lots of selection and great for gifting.  Your purchase will help events and projects around the school with a 25% return to the school! 
Orders due: November 26
Order pick-up at the school: December 7th
Check out the delicious catalog here!
Click or share our link to register under the school's fundraiser: bit.ly/LJPurdys2018