Back to all posts
Posted on
Confirmed Case of COVID-19 at ÉLJHS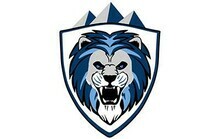 Mar 30: Please read the attached letter from the principal regarding a confirmed case of COVID-19 in an individual at École Lacombe Junior High School. Alberta Health Services has also provided an informational letter for families describing the protocols for this situation. 
Apr 3: Please read the attached letter from Alberta Health Services regarding a second case that was identified over the Spring Break. This individual did not attend school while infectious. As ELJHS has now had two cases in the past 28 days, AHS is opening an investigation as per their usual practice.

Thank you for your continued understanding and cooperation. We will continue to provide additional information to parents/guardians as it is available.