Back to all posts
Posted on
Busing for the 2018-2019 school year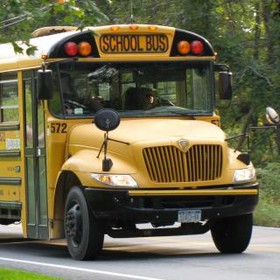 Bus registration for the 2018-2019 school year: 
*TOWN (URBAN) BUS STUDENTS*
Students living in Lacombe MUST re-register for busing each spring for the fall!
Currently User Pay Fees are applied to students who live less than 2.4* km from school. User Pay students are accepted on a first come first served basis and only if there is space available on a bus.
CURRENT USER PAY TRANSPORTATION RATES:
Kindergarten Students: $237.50 / student
Grades 1 to 12: $475.00 / per student
Family Maximum: $950.00 (3 or more students)
 
*Urban residences over 2.4 km from school will not be charged the transportation fee (distances are calculated by a routing system and guidelines set by Alberta Education).
All urban students must re-register each and every year.  
*** Pre-K students are not eligible for busing.
*Note: Fees and walk distances are currently under review and may change for 2018 - 2019.
*COUNTRY (RURAL) BUS STUDENTS*
Lacombe school students who live in the country and are

new

to busing OR
have

moved

to a new rural location are required to register for transportation.

To register, your full legal land description AND complete blue sign (911 address) are required. *Unsure of which school your child should attend please call us with your legal land description.

 
REGISTRATION:
For more information please contact Wolf Creek Public Schools Transportation Services E-mail - transportation@wolfcreek.ab.ca Phone-403-785-0726 (Direct) or 403-341-4153 (Red Deer) or 403-782-8726 (Lacombe) ext. 1355
Website - www.wolfcreek.ab.ca/services/transportation