Back to all posts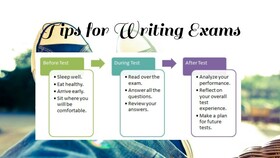 Our exam period begins Tuesday June 22 and Friday June 18 for French Immersion students.
Friday June 18- French Language Arts (FI only)  
Tuesday June 22- English Language Arts (all)
Wednesday June 23- Social Studies (all)
Thursday June 24- Math (all)
Friday June 25- Science (all)
Students will write exams each morning, while the afternoon is set aside for study, preparation, and make-up exams.  
Study locations are available to students in the afternoon, but attendance is not mandatory.
French Immersion students will write their FLA exam on June 18 and regular classes will take place in the afternoon.